Good morning!
First I saw that

snegurochka_lee
is back from hiatus, and then I saw this glorious photo of Gerard and Mikey, which was
taken
for
Illuminate Parkinsons
.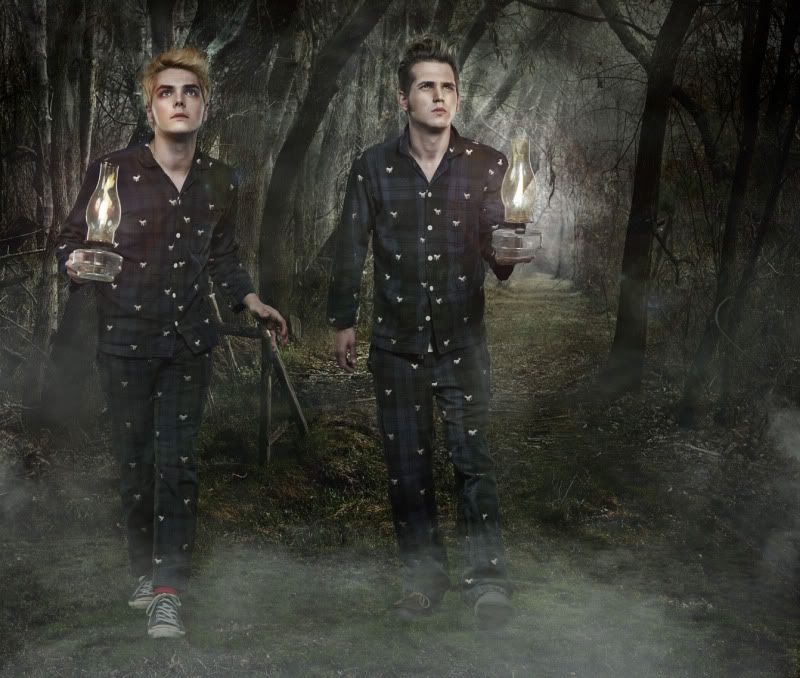 UNF.
I love everything about this picture. Just, everything. I love Mikey's face, and I love Gerard's ridiculous blond hair. I love how they are standing in apparently Fanghorn Forest, and wearing, like, reindeer pajamas.